Broadsheet #02 Jorge Rojas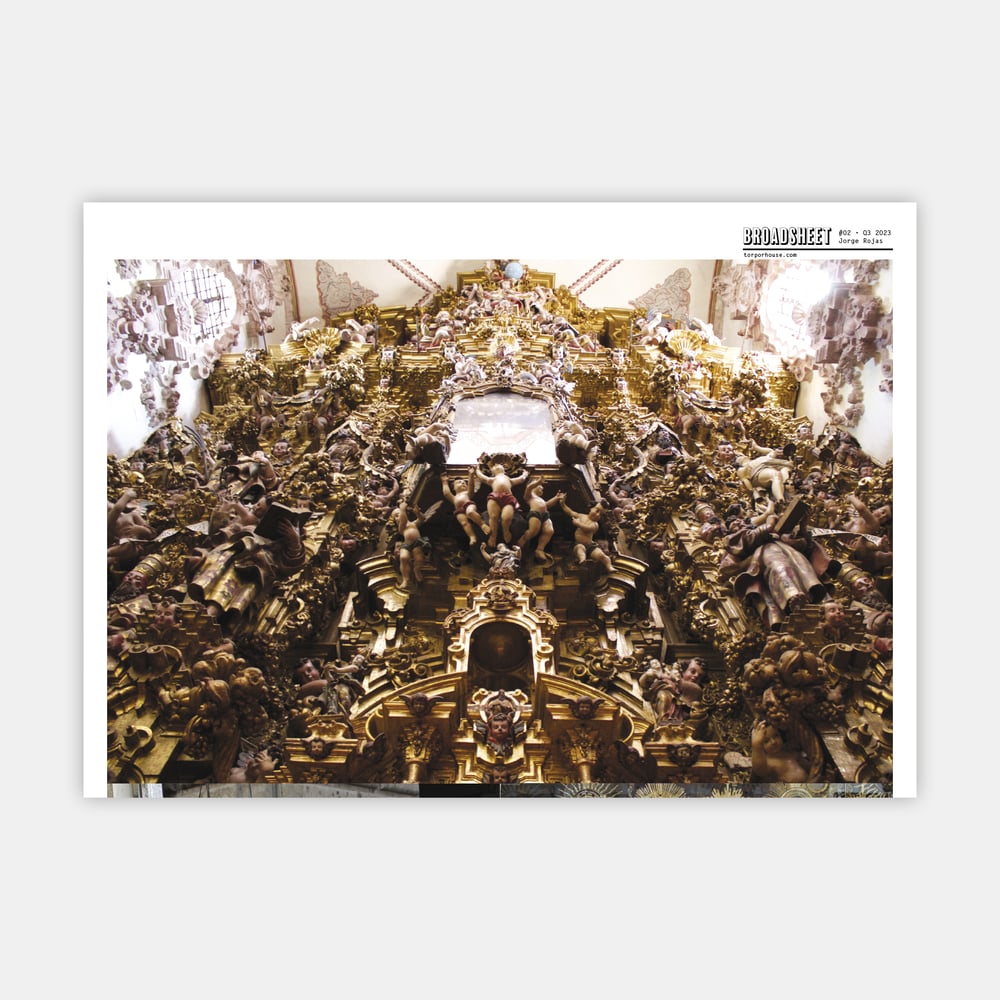 Broadsheet is a single sheet of newspaper-sized paper featuring an individual artist, who is given freedom to determine the topic and contents of the page and support to make it a reality. It is intended to sit in the space between zine-making, artwork, and exhibition space. Broadsheet is curated and designed by Andrew Rease Shaw and produced under the Torpor House imprint.
Jorge Rojas (b. Cuautla, Morelos, Mexico; lives and works in Salt Lake City, Utah) is a multidisciplinary artist, curator, and educator. Rojas studied Art at the University of Utah and at Bellas Artes in San Miguel de Allende, Mexico. Rojas uses visual art, performance, and social engagement to examine cultural, social, and mediated forms of communication and art production. His work has been exhibited nationally and internationally, and is included in multiple museum collections. From 2015-2021, Rojas served as director of learning and engagement at Utah Museum of Fine Arts. In 2019, Artists of Utah's 15 Bytes named Rojas one of Utah's Most Influential Artists. In 2022 he was selected as a Visual Arts Fellow for Utah Arts & Museums and received the Salt Lake City Mayor's Artist Award. Rojas's combined practice as an artist, curator, and educator align with his passion for working with artists, arts institutions and communities towards social, racial and cultural justice.
Links:
southwestcontemporary.com/jorge-rojas/
vimeo.com/showcase/1555384
Instagram: @keoqui
Published 2023