Broadsheet #04 Claire Taylor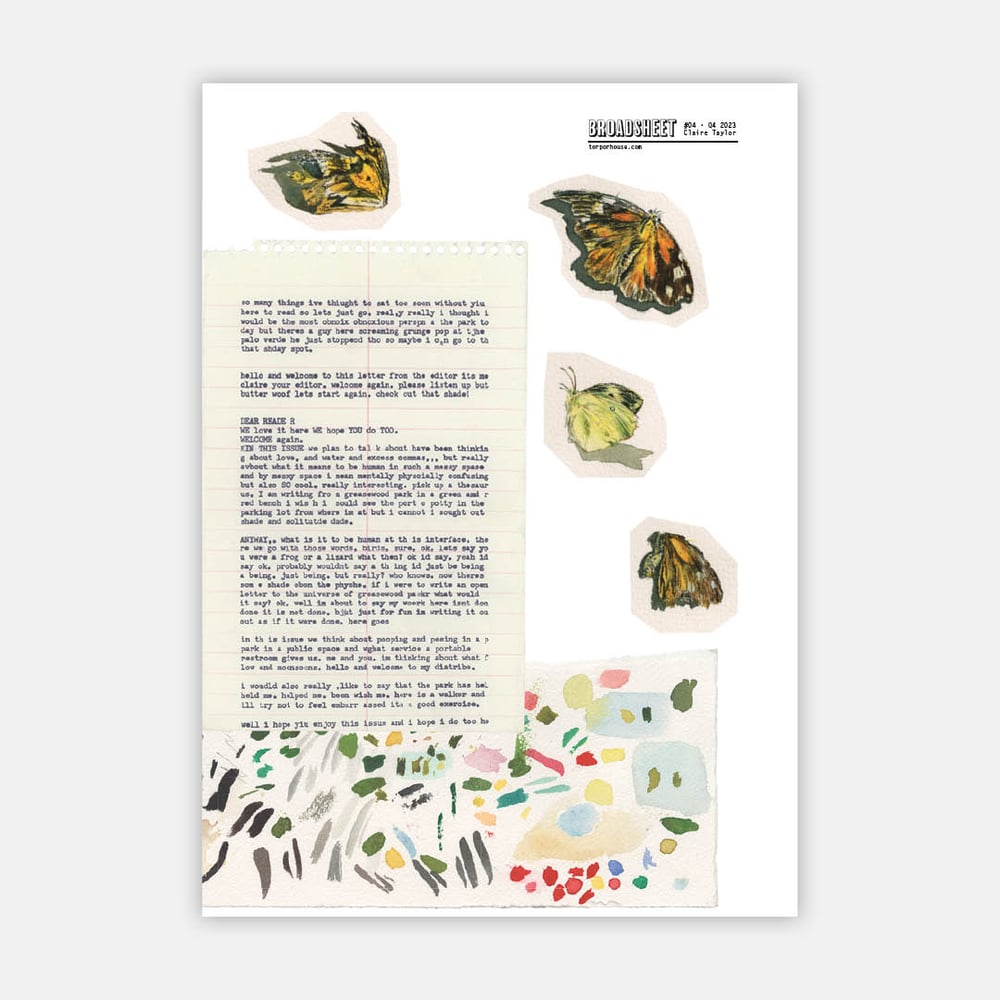 Broadsheet is a single sheet of newspaper-sized paper featuring an individual artist, who is given freedom to determine the topic and contents of the page and support to make it a reality. It is intended to sit in the space between zine-making, artwork, and exhibition space. Broadsheet is curated and designed by Andrew Rease Shaw and produced under the Torpor House imprint.
Claire Taylor (she/her) is interested in the intelligence and agency of non-human animals, plants and abiotic entities, and questioning what is and is not considered nature. Much of her artistic research is held on her runs, walks and bike rides in cities and in mountains. She is currently based in Tucson, Arizona, however she spent much of her career in Salt Lake City, Utah. She has held artist residencies at the Natural History Museum of Utah and the Utah Museum of Contemporary Art.
clairetaylor.art
Instagram: @clairetaylor.art
Folded size: 250mm x 350mm. Published 2023.