Broadsheet #05 Angie Ouellette & Chris Dunsmore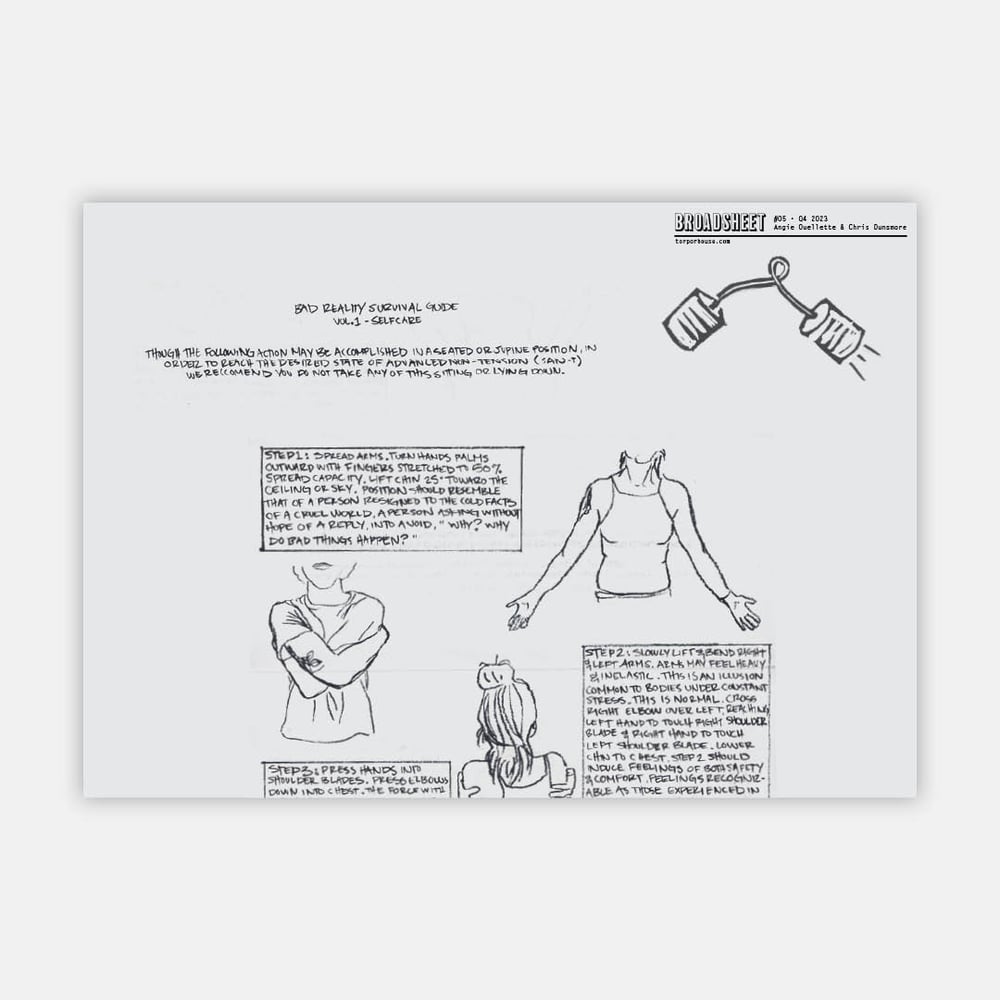 Broadsheet is a single sheet of newspaper-sized paper featuring an individual artist, who is given freedom to determine the topic and contents of the page and support to make it a reality. It is intended to sit in the space between zine-making, artwork, and exhibition space. Broadsheet is curated and designed by Andrew Rease Shaw and produced under the Torpor House imprint.
Chris and Angie live in Santa Barbara, CA, with their son, Frank, a chiweenie named Lucy, some tomato plants, and a box of worms.
Chris is a bookmaker, book reader, and book collector. He's also a musician and a budding bloop-bleep enthusiast learning to make noise with electricity. During working hours he's a court reporter.
Angie tends plants and worms in the backyard and wherever she's called to. She teaches people big and small how to garden, in person and with the zines she makes.
Lucy waits patiently for Frank to drop his spaghetti. And Frank chases Lucy, picks the red tomatoes, dances to the music, and is learning to say "ukulele."
Folded size: 350mm x 250mm. Published 2023.